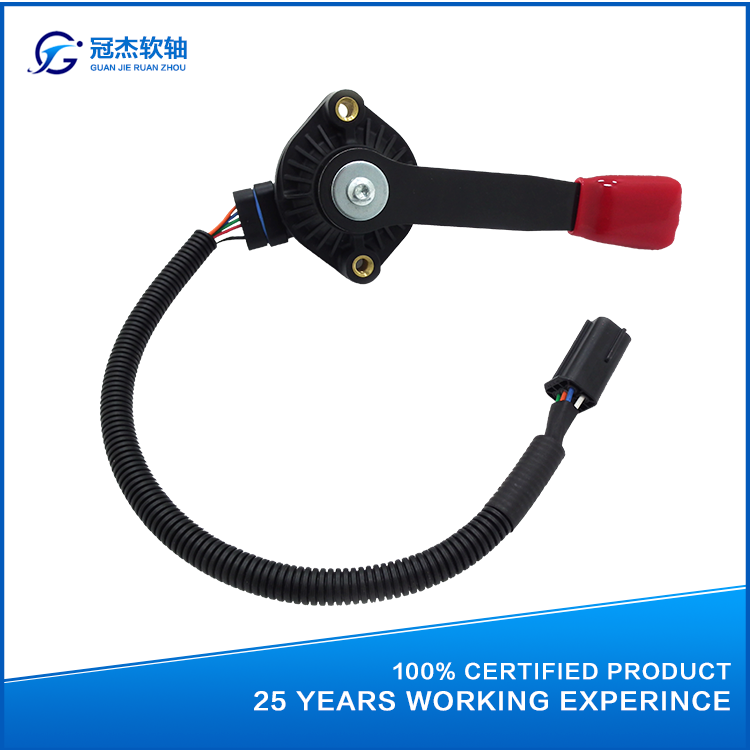 GJ1141Electronic hand throttle controls
PDF Download
Description
Electronic hand throttle controls
Main application: light duty, medium truck, large passenger car, engineering machinery
Specification
1. fine workmanship, personalized design and lightweight appearance, good sense of tightness
2. can be installed inside and outside the cab
3. the signal stability, anti-electromagnetic interference reliability, with Hall sensor sensors
4.handle sense of swing angle 54 º, operating voltage 5 ± 0.5V, the output signal value 0.55-1.1 / 2.1-4.2, or 0.375-1.92/0.75-3.84, the working temperature: -40 ℃ ~ +85 ℃, storage temperature -40 ℃ ~ +105 ℃
5. the installation is simple and convenient, without drilling the original pedal.
6. most motors apply
7. only need to provide the output signal or voltage value, will offer you the perfect goods.
Online Message
If you have any suggestions or opinions about our products,please leave a message,and we will immediately answer your questions. Thanks for your support.