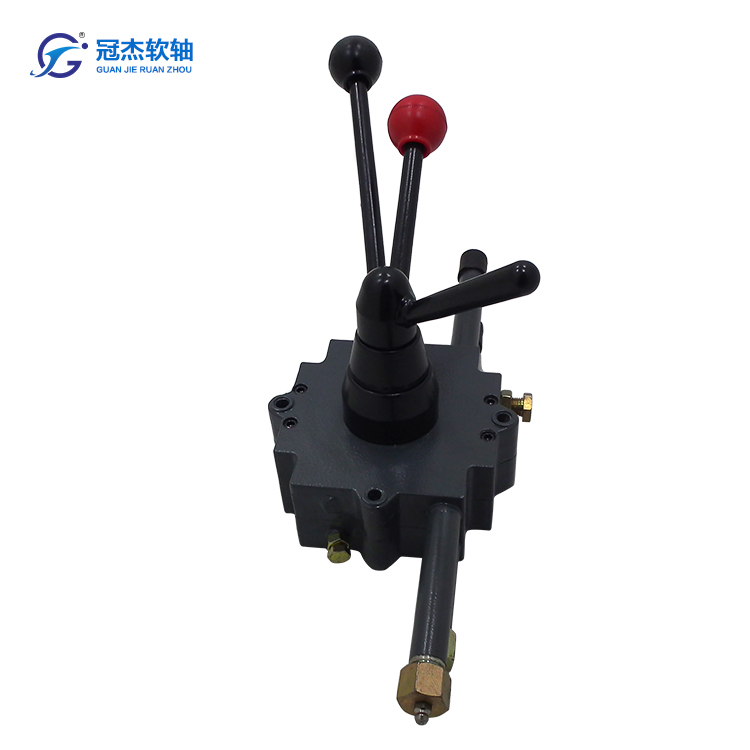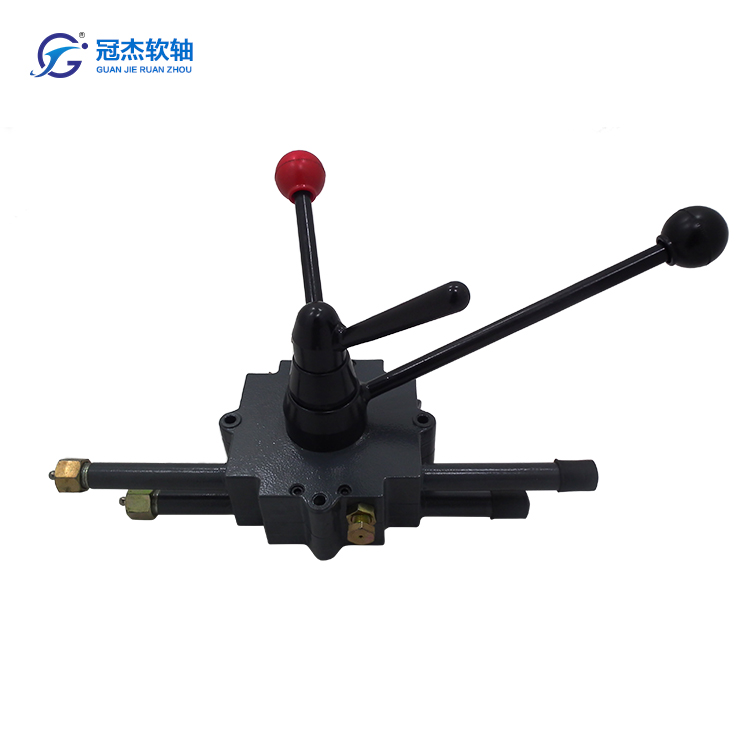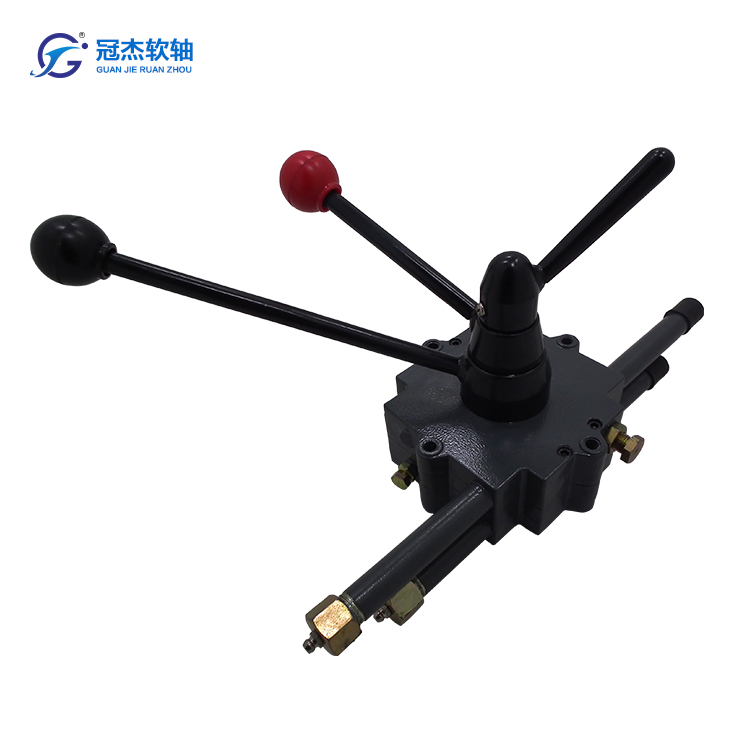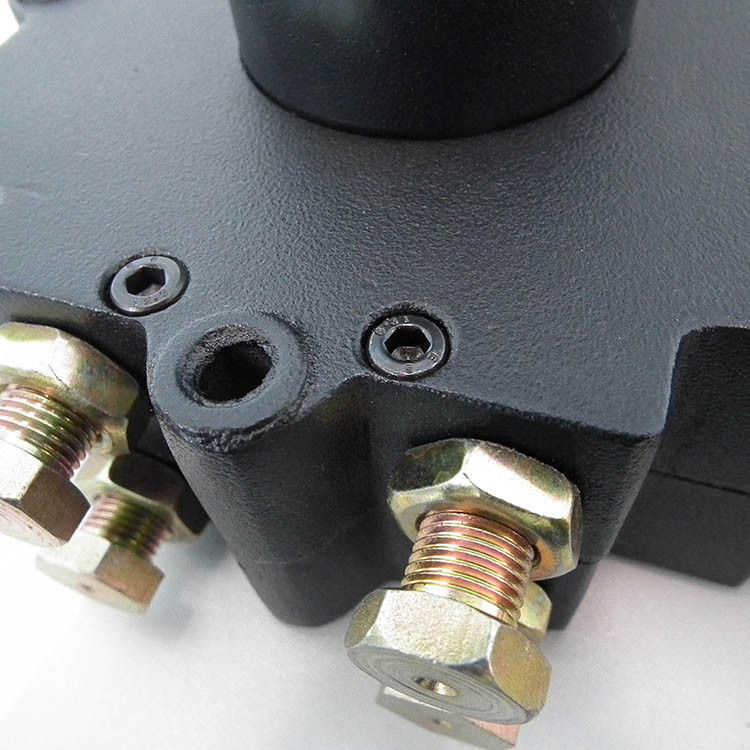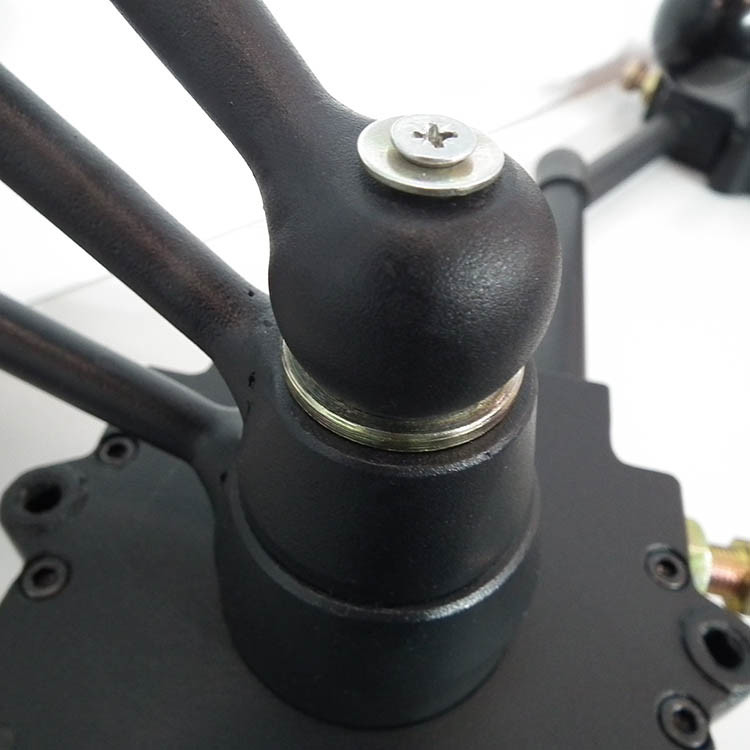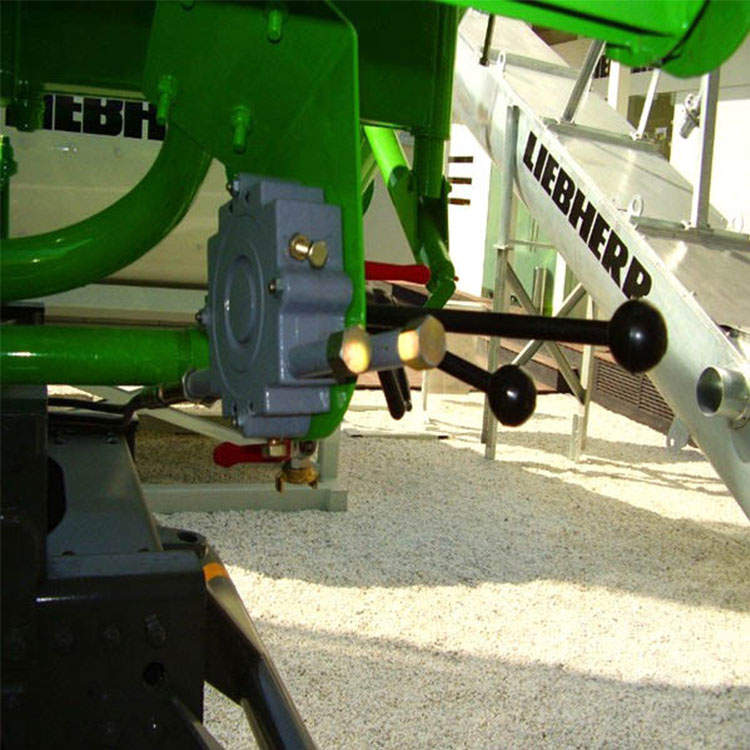 GJ1102C Mechanical control lever/Cable Box suitable for Transit Mixer/ Concrete Truck Mixer
● Max stroke 120mm
● 4 holes for installation
● Suitable for concrete mixer truck ,control throttle and pump
● Also can be like GJ1102C-1

PDF Download
Description
Pump stroke

0-120mm

Length of spline

136mm

Accelerator stroke

0-90mm

Length of protective tube

270mm, 350mm

Fixed type

4 holes

Thickness of shell

56mm

Distance of holes

135mm

Inner diameter of fixed orifice

φ7.5

Structure

Rack, gear

Material of gear, rack

45 steel, after processing, quality firmer

Material of spline

45 steel, after processing, quality firmer

Material of shell

aluminum alloy

Working principle

Gear connects to handle by spline shaft, rack exercises in front and back by rotating handle, so that push- pull cable produce thrust and tension controlling the mechanical parts movement

 

Application

be fit for concrete mixer truck, control pump and throttle

Function

 top handle: locking,

 middle handle: controls throttle, when the handle turn left, the throttle gets fast, when the handle  turn  right, the throttle gets slow

 down handle: controls pump, when the handle turn left, materials will be sent to mixer. When the handle turn right, materials will be sent out from mixer

Advantage

Easily operation, high strength, high rigidity, water-proof, proof rust, anti-deformation

Characteristic

Spline shaft is thicker than others, more wear-resisting.

Between three handles, there are sealing to water proof

Between spline and handle seat, there are three gaskets to water proof.

Adding oil injection devices, it is convenient for customers to maintain  machine,

The machine has two positioning devices, we can install the cable on left or right according to your requirement.
Specification