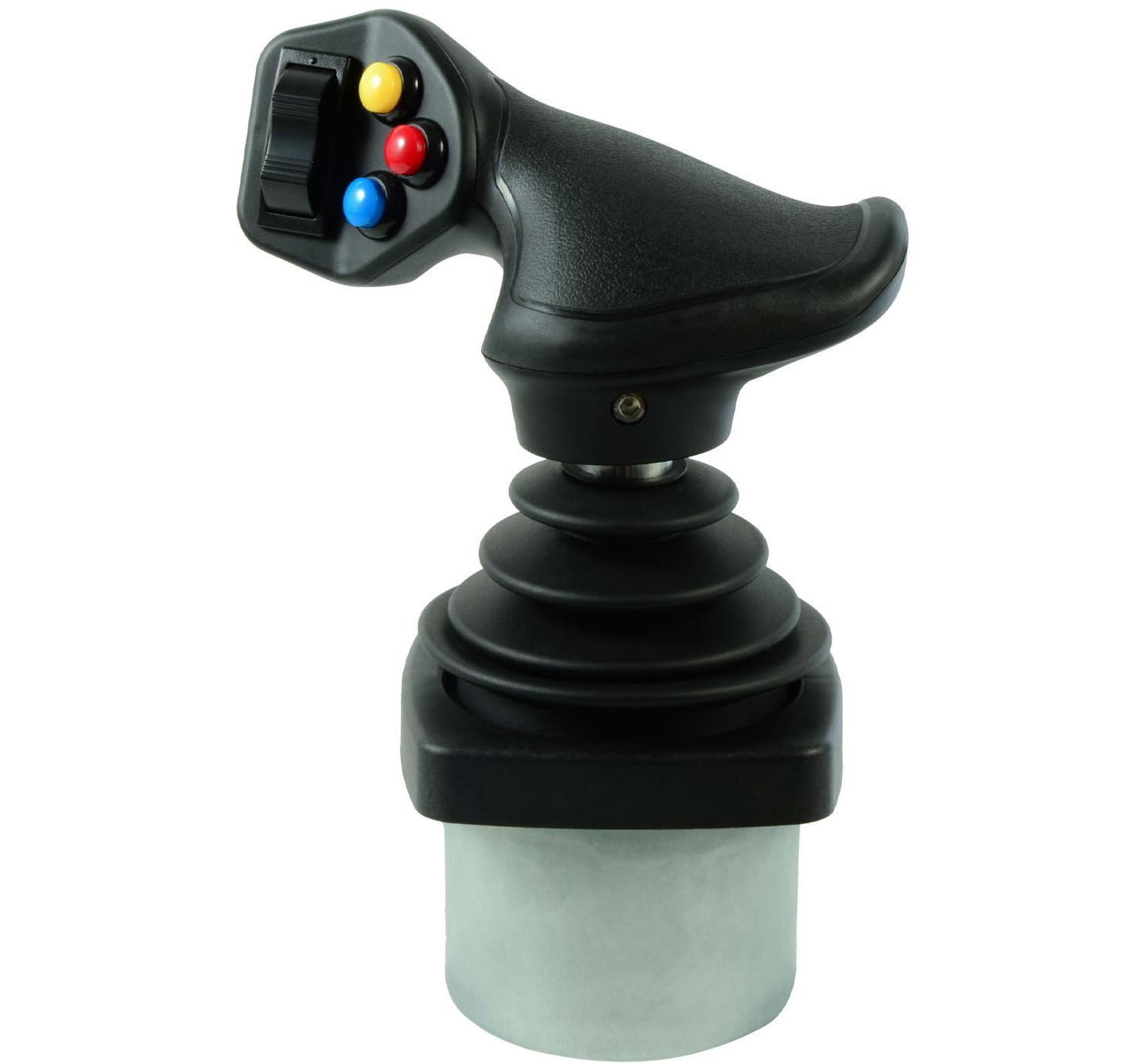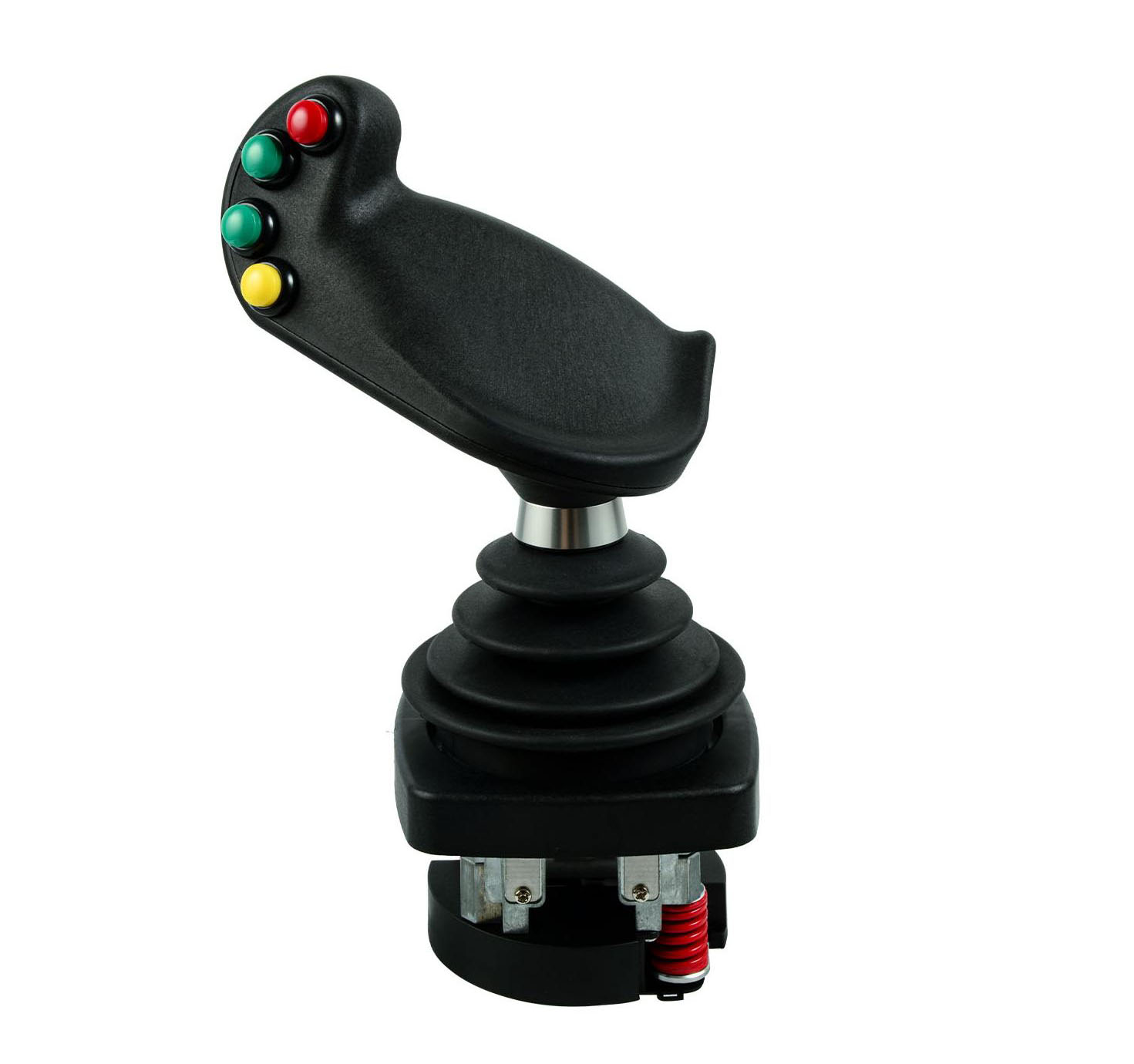 electronic joystick

PDF Download
Applied to the control of road rollers and bulldozers
Product Advantages With:
Lightweight and durable

Resistant to dust and dirt

Able to withstand harsh industrial environments

Easy configuration and maintenance.

Longer life
Products Description
     Featuring a wide range of customizable options, the A83 series joystick can be tailored to meet any application requirement. Users can choose from various knob styles, shaft lengths, contact configurations, and detents to create a joystick that fits their needs precisely.