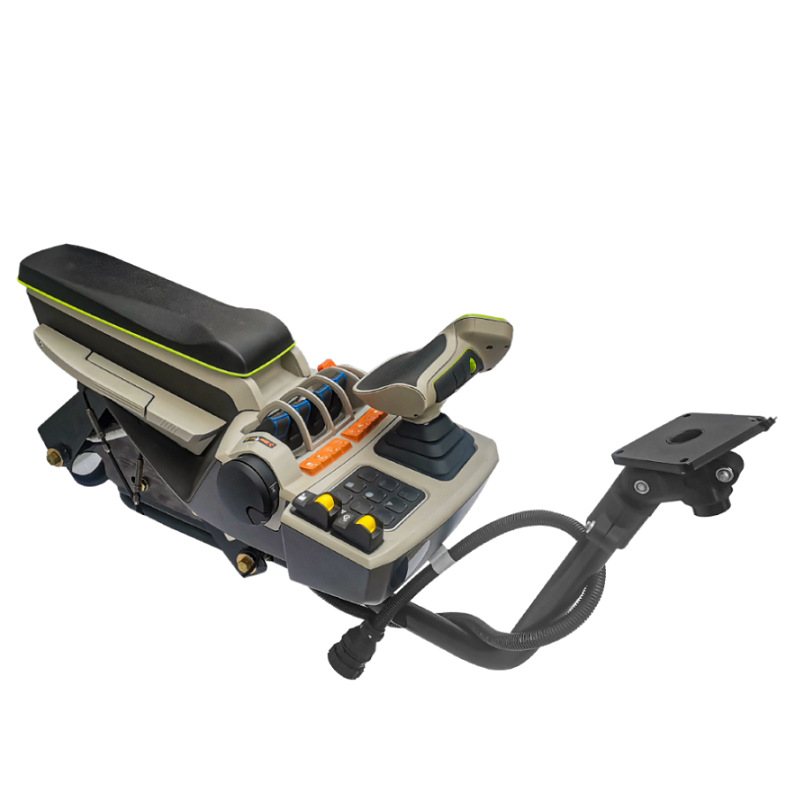 Combine Harvester Armrest Box

PDF Download
Furthermore, the installation of an armrest box facilitates ease of operation and boosts productivity of both tractors and combines.Armrest boxes typically come equipped with electric control handles and other systems which allow operators to conveniently adjust various parameters and functions of the equipment from the armrest box itself.
When selecting and installing an armrest box, it's essential to determine appropriate accessories and dimensions based on the specific make and model of the machine, and adhere strictly to relevant operational procedures and technical requirements to ensure safety and efficiency.
GJ206 Armrest box Products Advantage
Intelligent electronically controlled multi-function armrest
High driving comfort
Fingertip operated toggle switch
Dedicated hand throttle module
The rocker switch can be customized
Improve the efficiency of agricultural machinery
Cooperative Partner
We are honored to establish cooperative relationships with first-class domestic brands, including but not limited to Xugong, Liugong, Lonking, etc.At the same time, we have also actively expanded our business in overseas markets and established good cooperative relationships with world-renowned brands such as BOMAG. Through such cooperation, our products have entered markets around the world and have been widely recognized.Not only that, we also represent many well-known brands at home and abroad, such as CIMC mixer trucks, German ZF, American Sao, Italian APK, etc. In this way, we can provide customers with more diverse choices to meet their diverse needs.
Overall, our company has partners all over the world, covering a wide variety of industries and fields. We believe that only continuous cooperation and communication can enable our company to continue to develop and move towards greater success.